Overview
---
ESP offers full service capabilities for our entire product line including on-site calibrating, spare parts, maintenance & overhaul, service contracts & extended warranties.
We wish our clients the highest satisfaction from our service delivery. Our EPS Service Team aims to meet our clients' needs in a professional manner.

EPS aims to help make the most of our clients' business and operations by providing a variety of services as follows:
• On-site Calibration
• Maintenance & Overhaul
• Spare parts
• Service contract & Extended Warranties
• On-site Flow Metre Measurement
• Industrial Oven Burner Tune-up & Maintenance
• Project Management
Calibration
---
EPS understand the need and importance of having measuring devices that function consistently and effectively. Our Service Department have a team of highly trained and qualified engineers and technicians with a vast amount of knowledge and experience.
Thus this enables us to provide you with the confidence and reliability you need to give you the high level of service you require to manage your calibration requirements from start to finish.

Our dedicated Calibration Team offer a high quality service and can offer you:
• Fast and effective turnaround times
• Detailed certificates
• Competitive calibration prices
• Warranty extension available for a wide range of products
• A 24 hours a day 7 days a week (24/7) service
• Annual calibration reminders
• Priority service is offered at a premium rate, details available upon request.

On-site Calibration
---
You no longer to lose your indispensable equipment to be sent away to be calibrated for days. The ESP On-site Calibration Team can visit you to calibrate your equipment.

We are strongly committed to professionally provide our clients with excellent after-sales service and support that
• helps reduce the downtime of your equipment and

increaseyour production efficiency;
• saves on shipping costs and;

• avoids risk of damage to your equipment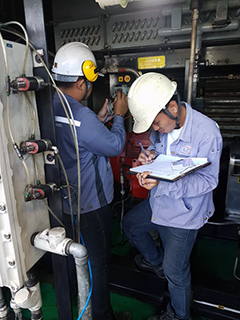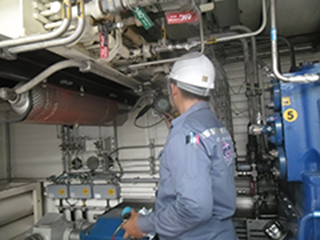 Maintenance & Overhaul
---
All maintenance and overhaul are carried out to the highest standard by our highly trained engineers and experts who have the expertise to support your instruments from ESP.

We offer all aspects of maintenance and overhaul including testing, dismantling, refurbishing, and spare parts.

All overhauls are covered by a warranty with guaranteed workmanship.
Spare parts
---
Our ESP Service team can offer product support to customers who perform their own equipment maintenance by providing spare parts.

We are willing to help you with quick supplies, so if there is anything you require please call for a part number, price and availability.
Service Contracts & Extended Warranties
---
We, ESP, offer a wide range of fixed-price contracts which varies from calibration to a fully inclusive contract which includes all servicing and maintenance.
Annual/Semi Annual/Quarterly Calibration contracts:
• will help to identify any faults with your equipment
• includes all readings/adjustments

Extended Warranty contract:
• includes a yearly calibration
• covers spar parts
• allows you to budget the service and calibration costs of your equipment.



On-site Flow Measurement
---
ESP's On-site Flow Measurement Service is to help reduce your flow measurement uncertainty through world-class portable ultrasonic flow meters of the latest technology operated by our highly trained engineers and technicians.

We aim to assure support of your metering installation and help maintain the highest level of measurement performance.
On-site Industrial Oven Burner Tune-up & Maintenance
---
ESP's On-site Tune-up & Maintenance Service helps your energy bills go down.

One thing that can help minimise your heating costs is to give your oven burner a regular tune-up to make sure that it is functioning efficiently.
Project Management
---
Our ESP Project Management team is specialised in applying various planning methods and techniques to align your project goals with your business requirements in order to deliver the solution in a timely and cost-cost-effective manner.

In doing so, we have a strong focus on:
• Quality Assurance
• Risk Mitigation
• Proactive planning and performance monitoring