History
---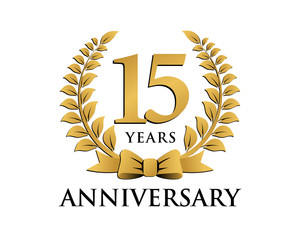 Energy Solution Provider Co., Ltd. (ESP) is among Thailand's fastest growing companies, which was founded in 2004 by a group of Thai engineers who have over 10 years of experience in the Oil & Gas market and share a vision to serve and provide effective energy solutions through high quality products and services delivered by their dedicated, well trained team members to meet the needs of this industry.
ESP is headquartered in Bangkok and has an affiliate office in RayongProvince.
Management Team
---
Message from CEO
"In ourearly years of our career as a group of professionals working in Thailand's Energy Sector, we had witnessed the increasing importance of this sector in terms of the growing demand for domestic consumption; this can be seen in the large demand for oil and gas from many major sectors like the industrial sector or the transport sector along with the rapid growth of the PTT group and its clients in the country.
We saw this as an opportunity that there would be a large demand for experts in mechanical and electronic instruments and equipment to support existing businesses and newcomers in the sector in the near future and we also believed that we could do this better than anyone in effectively providing them with business solutions.
This is where we seriously formed our team together and started up our business about ten years ago. As a result, ESP has been founded since then to offer a complete range of energy solutions and services to major industries from the upstream, midstream and to downstream sectors. We have a dream to be part of significant mechanisms that drive success of the Energy Sector which is where we are from.
From that point of time, we have grown up accordingly and are now an authorised dealer for up to fourteen world class brands from various leading industrial countries (e.g., Japan, USA, Italy, South Korea, and Indonesia) and now have a large number of products and services to meet a variety of needs from various sectors, mainly the Oil and Gas sector. Our products can now be categorised into eight major groups which are gas detection and alarm system, gas measuring devices, gas sampling systems, gas compressors, flowmeters, watercut meters, control valves and manual valves, and flare systems.
Furthermore, we have established a quality culture to be our organisational culture. By this culture, we put our customers at the heart of our business and our team members are to be professional and well trained, working together as a team in a proactive and timely manner.
In doing so, we carefully recruit and select the experienced and talented people who share our vision to be part of our company because we have a strong and long believe that human resource is the most significant factor that sustainably contributes to the success of the company.
We would like you all to experience this culture through our services delivered to our clients.
In this regards, we would like take this opportunity to thank our suppliers for giving us privilege to be your partner in this country. And for our valued customers, we promise that we will do our best to deliver what you have expected from us and will always be there as part of your success."
Mr. Pakphum Sirikun
ESP CEO

---
Message from General Manager
"As General Manager and ESP cofounder, I am very proud of the constant success of ESP where we have put in what we've got together for many years. Today ESP is one of leading companies in the Energy Sector of Thailand. We are those who are being thought of in the top list when experts in mechanical and electronic instruments and equipment for the Oil and Gas industry are needed.
Behind that success are our suppliers or business partners, which are not to be forgotten to mention about. Our business partners and we are working together hard to support our clients' business in terms of aftersales service activities like training, maintenance, spare parts or even onsite calibration to help our clients achieve cost-efficiency.
At the present, we have served a number of customers from various industries in the country.
We are committed to continuously improve our service delivery to our clients. Feedback from our clients is always welcome because we regard our customers' satisfaction and experience as very significant to us. You can make a call or email us and the details are already given in this website."
Mr. Chanchai Sutad
ESP GM

Careers at ESP
---
If you have a passion to work in the Oil and Gas industry, don't hesitate to come to be part of us to deliver excellent energy solutions, and make a better progress for your career life with us.
We, at ESP, offer opportunities for talented people nationwide with a broad range of expertise in the following areas in a team working environment:
Sales Support Officer
Procurement Officers
Marketing officers
Domestic business officers
Sales engineers
Mechanical engineers
HR officers
And more
Student Internship Programme (SIP)
For vocational college/university students who want to make the most of their semester break time, ESP also offers Student Internship Programme (SIP) to help them to gain real life experience in the field of Oil and Gas industry. This is intended to help improve those students' knowledge and skills and pave the way for them to get to a successful job application in the future after their graduation.
Lastly, for those who are interested in ESP, whether you are a graduate or an experienced engineer, for example, and still don't find a suitable opportunity right now, you are very welcome and your résumé/CV can be submitted for future job matching as new opportunities at ESP arise.